About Jane McConnell
The future today
I have conducted a global survey – short and simple – with just 16 questions! You can read a short description on my Substack newsletter: Imagine ourselves in 2043.
I joined the Long Now foundation in 2021, a non-profit established in 01996 to foster long term thinking.
I have also joined the Mars Society, the world's largest and most influential space advocacy organization dedicated to the human exploration and settlement of the planet Mars.
A look back…
The Gig Mindset Advantage, A Bold New Breed
As of 2018, data from the previous 10 years led me to focus on the "gig mindset" inside organizations. The result: (netjmc) the book The Gig Mindset Advantage ‑ A Bold New Breed,  followed by the podcast Bold New Breed and the newsletters Inside Outsider on LinkedIn and Gig Mindsetters on Substack.




10 years of research
From 2006 through 2016: the organization in the digital age. (netjmc website)
Over 20 years front line advising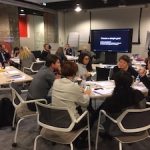 I have over 20 years of experience of front line advising (netjmc website) on internal digital strategies for a wide range of organizations: industrial, retail, service, energy and transport, as well as United Nations agencies including the UN High Commissioner for Refugees and the UN Peacekeeping Operations. This strategic work was focused on people, behaviors and leadership.


From Nebraska to Provence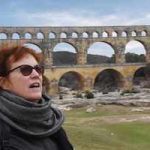 Born in Nebraska, young days in Arizona, university in California, and professional life in France for several decades. I now live in Provence, minutes away from the Roman Pont du Gard. The dignity and timelessness of the site are a constant reminder of the balance we all need between the past and the present.